Northampton Markets, Project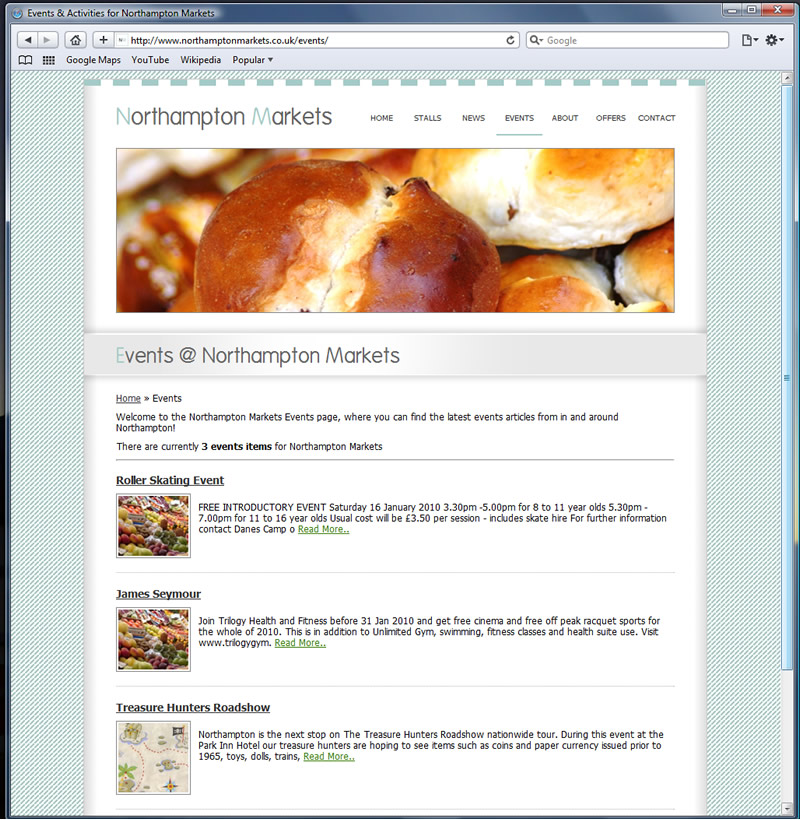 Description
Broadcasts the stalls and markets of Northampton, with the latest news events & offers. This site is completely hand coded from scratch and is fully standards compliant.

This site gives the businesses of the market a web presence. It allows them to advertise their logos, products, store information, contact details and much more.

It also provides the users with details of the latest events and news for the surrounding area.

The site also offers printable offers that can be redeemed in connection with the stalls from the market. Theres also lots of information regarding joining the market, historical information and ties with the local Northampton Council.
Brief
The brief was to create a clean, crisp and professional looking website. I was asked to keep the colours of the market so that it would become easily recognisable by the user from that particular area.

The brief for the functionality was simple, keep provide businesses in the market with an interactive web presence on the website.
Features
// split commas. $techs = explode(',',$project['Project']['features']); foreach ( $techs as $value ) { echo '
'.$value.'
'; } ?>
Technologies Used
// split commas. $techs = explode(',',$project['Project']['technologies']); foreach ( $techs as $value ) : echo '
'.$value.'
'; endforeach; ?>
This Project
Other Projects