Liberal Democrats Mosborough, Project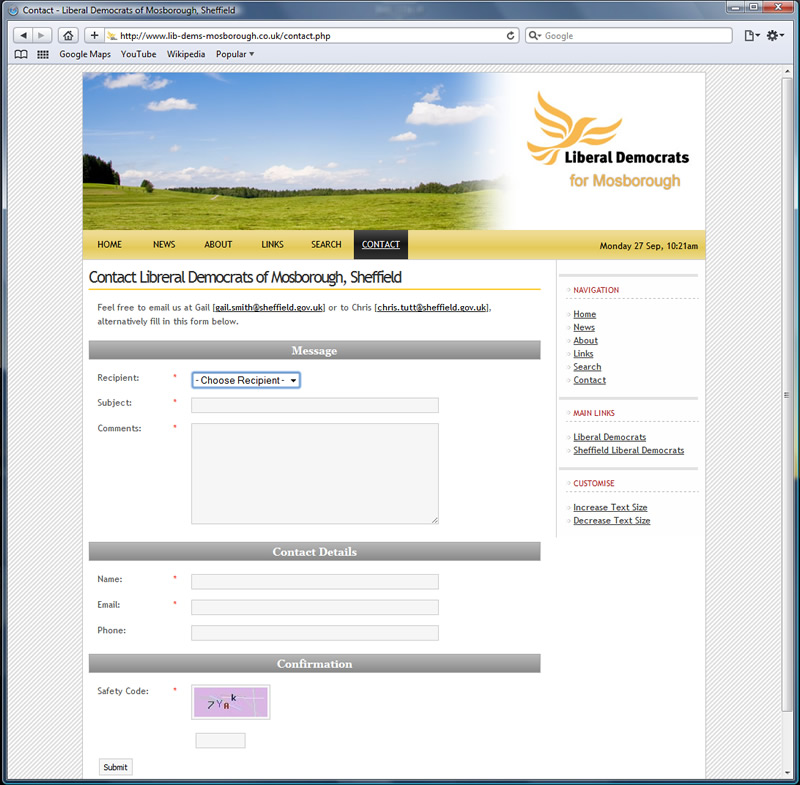 Description
A fully dynamic content management system for the local Liberal Democrat party of Mosborough, Sheffield. This site offers many interactive features that enables the users to express themselves to the MPs of their community and the local members of the community.

The client stressed the importance on accesibility so there are several features to enrich the users experience of visiting this site.
Brief
To create an online presence for the Liberal Democrats of Mosborough.

I was asked to create a simple site with accesible information regarding the local region of Mosborough, Sheffield.
Features
// split commas. $techs = explode(',',$project['Project']['features']); foreach ( $techs as $value ) { echo '
'.$value.'
'; } ?>
Technologies Used
// split commas. $techs = explode(',',$project['Project']['technologies']); foreach ( $techs as $value ) : echo '
'.$value.'
'; endforeach; ?>
This Project
Other Projects