Community Forum, Project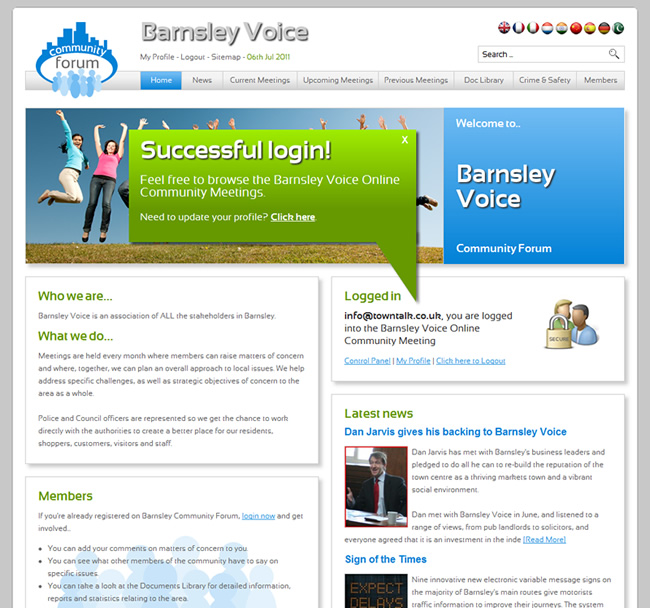 Description
Enable users to discuss community meetings online in a secure area. The Community Forum is where communities come together to discuss important issues about their local area.

Each group holds regular meetings, inviting comments and discussion from those involved on decisions that will affect them and their community.

Police and Council officers are represented so we get the chance to work directly with the authorities to create a better place for our residents, shoppers, customers, visitors and staff.
Brief
To create an electronic version of meetings so local residents & businesses can access previous and future meetings.
Features
// split commas. $techs = explode(',',$project['Project']['features']); foreach ( $techs as $value ) { echo '
'.$value.'
'; } ?>
Technologies Used
// split commas. $techs = explode(',',$project['Project']['technologies']); foreach ( $techs as $value ) : echo '
'.$value.'
'; endforeach; ?>
This Project
Other Projects